Categories
Categories
Brands
Brands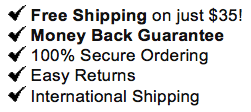 Product Description
Revlon Nail Enamel is a staple in any nail polish collection. Beautiful shades that shine, shimmer, and make a statement.
Rich, glorious, gorgeous color.
It completes an outfit.
It expresses your mood.
It sets hearts racing!
And Revlon Nail Enamel is color at its most beautiful.
Every aspect of your personality can have its day...or night!
Product Reviews
Customers also viewed