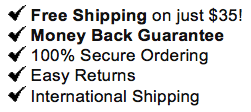 Product Description
Restores cracked, split & peeling nails
60% thicker nails in just 4 days
Makes nails feel stronger
Made in USA

Suffering from weak, brittle nails? Try Revlon Calcium Gel Nail Hardener and restore strength and life to your nails. No more embarrassment; only strong, healthy nails you'll love to show off!
Product Reviews
Customers also viewed