Revlon Age Defying Makeup & Concealer Compact with Botafirm SPF 20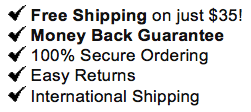 Product Description
Expertly matched combination of makeup and concealer blends perfectly for a younger looking, flawless complexion with a radiant finish. Botafirm䋢-infused formula helps to minimize the appearance of fine lines and wrinkles. Weightless concealer floats over your skin, never settling into lines. Provides medium coverage with SPF 20, UVA and UVB protection in an oil-free formula.
Revlon Age Defying Makeup & Concealer Compact has an oil free formula with Botafirm which settles on the skin weightlessly to provide flawless coverage and provides younger looking skin. We all want to defy our age and have eternal youth. Well now you've got a way with Revlon Age Defying Foundation and Concealer with both SPF 20 and Botafirm. Age Defying Make Up.
Ivory Beige, Nude Beige, Sand Beige,Natural Beige, Medium Beige, Honey Beige, Natural Tan, Early Tan. Seethe drop down menu above for available shades!
Revlon Age Defying Makeup & Concealer Compact has an oil free formula with Botafirm which settles on the skin weightlessly to provide flawless coverage and provides younger looking skin. Revlon has captured the fountain of youth in this convenient compact
Product Reviews
Customers also viewed